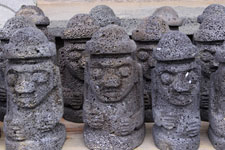 One of the major symbolof Jeju, Dolharbang is an august commander,chief gatekeeper, and patron saint driving out misfortune.

In the past, strong wind was regarded as a stumbling block to human life. Today, the very same wind is a driving force for the future and has been reborn as quality energy source enhancing quality of life.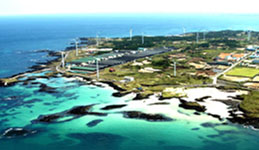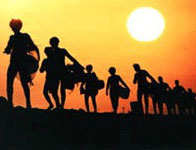 Harvesting ear shells, conches, and other sea weeds for their entire life, Haenyeo are the symbol of strong and hard workingJeju women.